In today's manufacturing world, everyone wants to be on top. Several revolutionary techniques have come into being to help companies improve productivity, and one of them is lean manufacturing.
Lean manufacturing is the utilization of tools and techniques that help manufacturing firms reduce wastage in the production process.Waste in lean manufacturing is any process or activity in manufacturing that brings zero value to the end user.
But how much wastage are we talking about here? According to the Lean Enterprise Research Center (LERC), over 60% of the manufacturing process is waste.
Waste in lean manufacturing is any process or activity in manufacturing that brings zero value to the end user.
Before we go any further, let us try to answer the critical question;
How do you obtain a lean manufacturing certificate?
After deciding that you need a lean manufacturing certificate, the next step is to find out where to get it.
You can either decide to take an online or offline course.
Where do you find Offline courses?
There are a few colleges and universities that offer this course. You can always check with schools near you or ask
Some of the Universities that offer the course include but are not limited to Purdue University, University of Michigan, Indiana State University, Central Connecticut State University and the University of Houston.
Once you have decided on your university of choice, you now need to look into the curriculum. The most common lean manufacturing process is the Six Sigma.
Find out what exactly you need from the course and then contact the school and ask for a course outline. The course curriculum will give you a better chance of making the right decision.
What should you look for in an online course?
Online classes are a bit more complicated. However, due to our busy schedules, it may be the ideal solution to your certificate issues.
When choosing an online course, there are a few factors you should take into consideration. They include;
1. Legitimacy of the course
With the advent of the internet, con artists have become smarter and can take advantage anywhere, the online course included.
To make sure you do not fall into this trap, do your due diligence regarding any course you are interested in.
2. Ratings of the course
The beauty of the internet is that finding information about satisfaction is very important. As consumers, we always want value for money.
When you are satisfied with a good or service, you make good noise. When you find a good or service wanting you also make sure anyone interested in it knows they may not get what they expect.
We will use a random Udemy course to expound on this.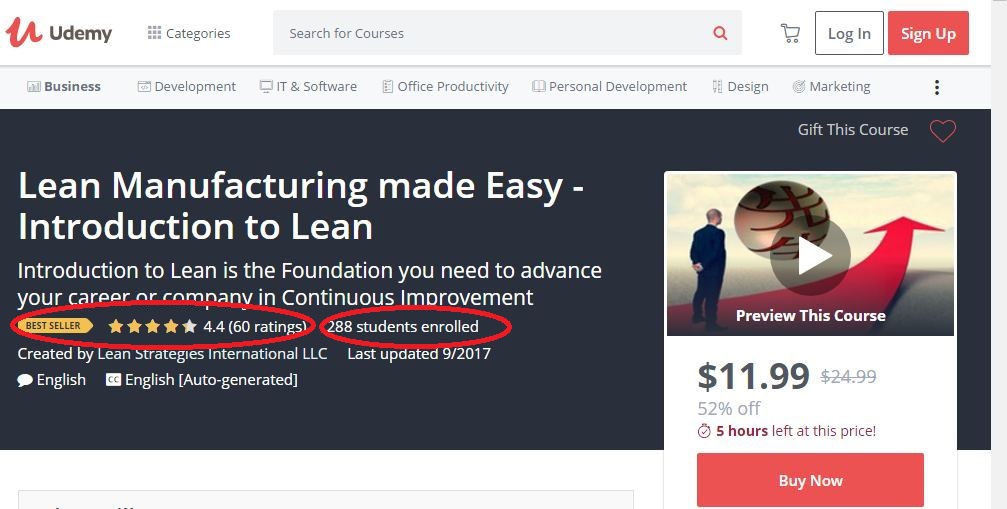 In the image above you can see the source has a 4.4 rating which is an excellent rating.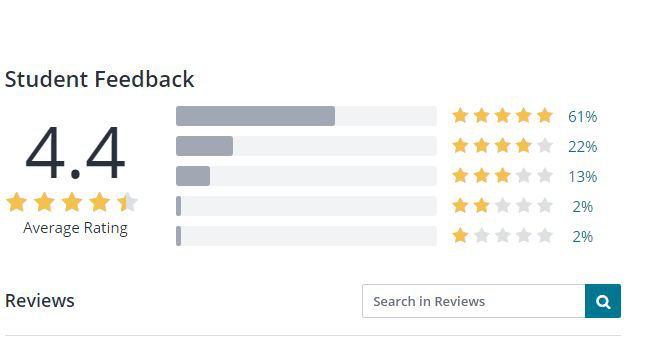 We can also go a bit further and find what the distribution of the rates looks like and we can see that below.
As you can see, 61% of the students gave five stars, and only 4% gave the course less than three stars.
This looks like a safe course to take. You want to pursue a course with the most number of five stars but also go through the comments left by the low star students; you may find yourself sharing their sentiments.
3. The curriculum
Like with the offline courses, you need to find out what the course entails and if it will be of benefit to you.
Below is an excerpt from the course above.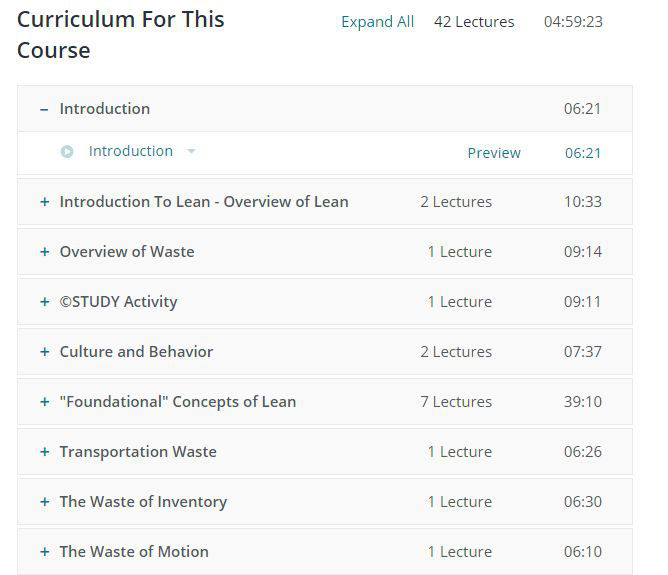 Note these are just samples to guide you on how to check them out.
There are thousands of lean manufacturing courses out there that you can pursue. Here are few that come highly recommended that you can check out.
Shine learning courses, the American Society for Quality course, Udemy courses, The Ernest and Young four day course and many others.
Final thoughts
In today's competitive world, you have to be one step ahead to make it. Lean manufacturing is the future of manufacturing.
Find the option that suits you and take the course today. You will not regret it.