For manufacturing companies, ensuring employee productivity is critical to success. Your output entirely relies on how efficient your employees are, which means that you need to invest in technology that can help you reach and even surpass the goals that you have set for yourself.
One of the best ways of increasing worker's productivity is to combine the best of both worlds. This can be done using hardware and software that assists you with running your business processes more efficiently on a daily basis.
On that note, here are a few tips you can use to improve the manufacturing worker's productivity.
1. Use an employee time clock
An employee time clock allows manufacturing companies to improve productivity and accuracy while also minimizing costs. It is a simple, user-friendly way to prevent errors and increase employee productivity.
With an employee time clock, you can accurately record the exact time when each employee arrives, how long their lunch breaks were, and what time they left at the end of the day.
When done manually, this type of recording is bound to lead to mistakes. But when you use an automated employee time clock, there is no scope for errors, which means that you can better monitor employee productivity.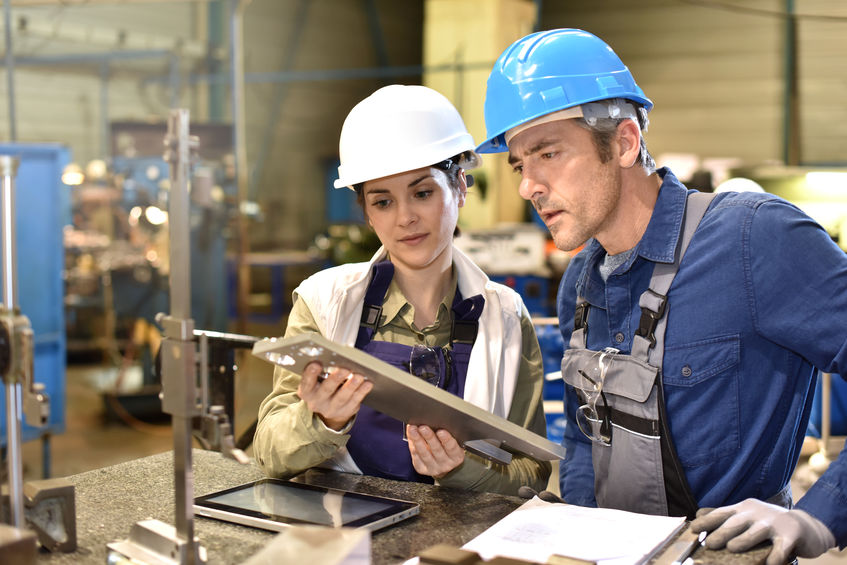 2. Clearly communicate your goals and expectations
A common reason for declining or low productivity in many companies is the lack of clear communication between managers and employees, as well as among employees themselves.
Before your employees start any specific project or task, make sure that you clearly communicate the goals of the project/task and what you expect from your employees. When they are aware of what exactly they are supposed to do, they are more likely to work efficiently.
Apart from effective communication, training programs are also an essential means of helping employees achieve professional as well as personal growth. By providing them with the skills and motivation required to achieve goals, productivity is likely to increase as well.
3. Automate your operations
It is well-known that manual processes take a lot longer than automated methods, not to mention that there are high chances of errors. Every manager understands that tasks will take longer to get completed and goals will finish a lot later when employees have to engage in excessive manual work. This is where automation comes in.
Today, there are plenty of software that can help managers of manufacturing companies better manage their employees with the help of advanced software. For example, instead of using papers or spreadsheets to track inventory, you can use ERP systems instead.
4. Implement an employee-friendly shift schedule
Even though much of your output depends on substantial work shifts put in by employees, this doesn't mean that you can't have employee-friendly shift schedules. It is important to remember that the more satisfied employees are with their work and management, the more motivated they will be to increase their productivity.
So, make sure you have a systematic and more flexible shift schedule that is humane and employee-friendly. Besides, it will be easier to avoid unexpected overtime, and task distribution can be better managed too.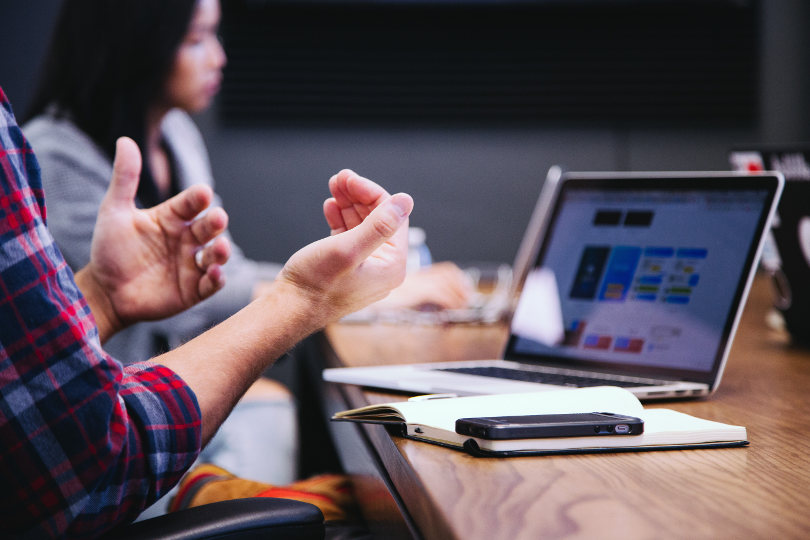 5. Conduct performance appraisals from time to time
Performance appraisals are one of the most critical methods of helping employees to self-reflect and see how they have grown, both professionally and personally. They should be conducted regularly, after every few months.
Recognizing their contributions and achievements is a great motivator for them to keep improving and increase their productivity. On the other hand, if there are any complaints or short-comings, working with them to take corrective action and find practical solutions can help improve their productivity.